Do you remember your first car? I guess nobody forgets the moment of excitement when they finally get their first vehicle, no matter how good or bad. That feeling of independence and being able to travel around by yourself mean a world to everybody.
Today you most likely drive something more advanced, but those memories will remain with you forever. Still, you are probably dreaming of something better, faster, more powerful. On the contrary, imagine how crazy it is that celebrities have so many expensive and excellent vehicles, most of which are only a part of the collection and have never been driven (sigh).
But have you ever thought about why then they choose limousines to take them to all those high-end events? Well, it's not only because they look cool.
In its very essence, a limousine service has been in existence for about four centuries. They started as horse-drawn carriages, gilded in gold & pulled by only the finest animals. In 1902, the first automobile limousine was developed. It consisted of the two compartments – one in the back for the passengers, and the other in front for the chauffeur.
This frontal compartment was open on all sides except it had coverage for the protection of the driver from rain, snow and sun heat. The coverage resembled a raised hood of the cloaks shepherds in the Limousin province in France used to wear, and that's where the name for the limousines come from.
As time passed by, motor vehicles were becoming more common. In present time, having a car is nothing unusual, what more it is a necessity. But, limousines and private chauffeur services as such have remained exclusive and extraordinary and we still associate them with the upper class.
So, what is that which makes limousines stand out from other vehicles?'
Sophisticated appearance
What most people don't know is that there is no such thing as a limo car type or a brand. This implies that any vehicle can, actually, be a limousine. There have been some attempts to make strange and unusual limousines, like the Tank Limo, the Stretch Harley Limo, or the 30-meters-long Limo, the longest car in the world. Luckily, those were just caprices of rich and idle people. The most usual limousines are long sedans, SUVs, stretch limos, and Hummers or party buses. Which to choose would depend on the number of passengers and the occasion, but an awesome ride is certainly promised with any of those.
The main difference between the limousine and a regular car is clear at first glance. Limousines have longer frame and wheelbase and have a partition between the driver's compartment and the rear passenger compartment.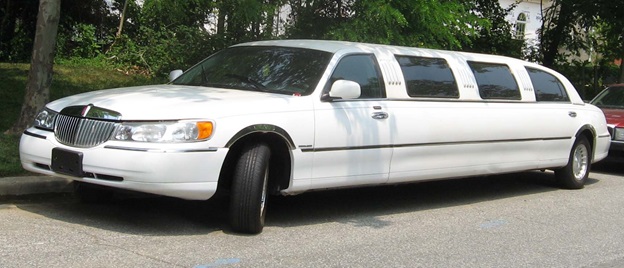 This partition usually contains a sliding glass window so that the conversation between passengers may be kept private from the chauffeur. Limos take the pedestal in the world of exclusive travel. It cannot get enough of classics, so they usually come in black or white colour. They have an attractive, spotless appearance and their wheels are shinier than your future.
Luxurious interior
Not many people actually own limousines but they make a contract with limo services. Limousines are there to provide people with a cosy, pleasurable and extraordinary ride. It's hard to decide which is more attractive with limos – their elegant exterior or their jaw-dropping interior. Highly durable premium leather seats come with all the little cushions at rights spots for comfortable seating, and with more than enough legroom for each of the passengers. For entertainment, there are flat TV screens, a sound system, Wi-Fi connection and built-in computers, usually hidden behind a sliding mechanism allowing for quick and easy access. No need to mention the beverage station – limos and sparkling wines go so well together.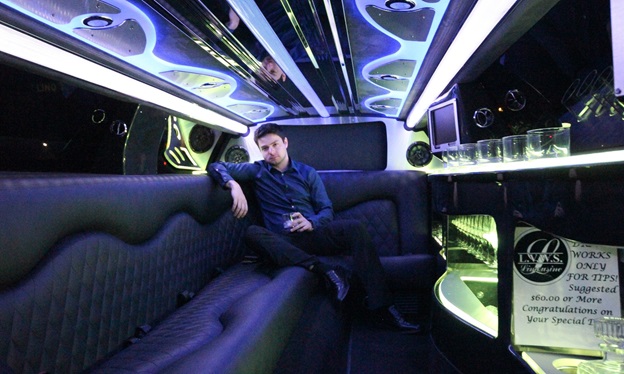 Other luxuries might include:
Heated seats,
Interior with theme or materials matching any style,
Cabin lighting illuminating in any colour and with multiple intensity levels, to add to the atmosphere,
Aux Input, to connect your device straight to the stereo system and play the music of your choice,
Video game slots,
Tinted windows for privacy,
Dancing floor with a pole for a crazy night out.
Conclusion: Limousines are a perfect combination of business and pleasure, relaxation and party.
A professional service
 Limo services are there to serve you and make sure that your event is perfect. You can ask for special decorations, drinks, music or a scenic drive around the city – everything is possible with a quality limo service.
You can make online and reservations in advance, and have the ability to choose your car. If you are arranging an airport pickup, a transportation service will monitor your flight schedule so they know exactly when to be there. Thanks to this, you won't have to worry about your transportation even in the occurrence of flight delays. And the chauffeur is there to carry your luggage and accommodate any scheduling changes.
Limos can be fast and capable of offering a thrilling ride. Their drivers are trained professionals who handle well the vehicles, have all the necessary licenses and extended knowledge of roads and regulations. Yours is to arrange the itinerary and all those little luxuries you might need. When the car arrives, you just have to sit back and let them do the driving while you are fully enjoying your trip.