Tesla has always been a brand that pushes the envelope, and its latest release is no exception. The Tesla Emblem is a sleek, stylish, and cutting-edge addition to their lineup. If you're looking for a car that makes a statement, this is it.
The Tesla Emblem Car Decal is Weather Resistant and Self Adhesive. The car sticker can be used to beautify the exterior of the vehicle.
The Tesla emblems are made of high-quality ABS plastic. Simple but outstanding 3D car logo modeling, ideal for your vehicles.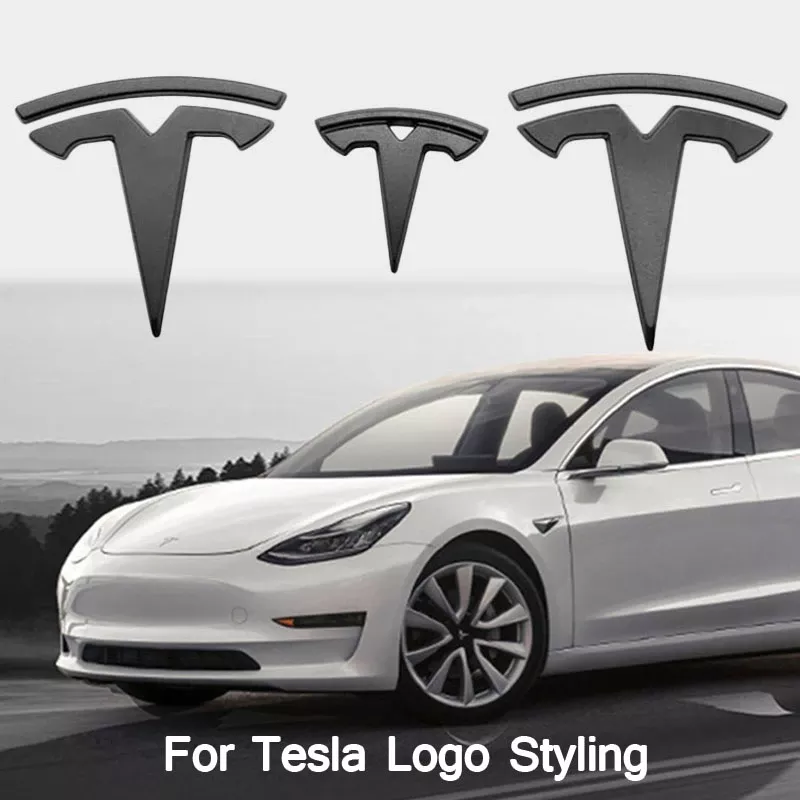 Easy to Install: The Tesla Model S Emblem is affixed with high-strength automotive adhesive and requires no tools, drilling, or complicated installation.
Choose a location and clean the target area with the included wipe. Allow to air dry If you want to be certain of its level, use painter's tape as a guide and check it with a spirit level. Peel off the white backing carefully, making sure the letters stay in place in the foam.
Apply the emblem to your vehicle with care. To begin, apply light pressure to ensure that you are comfortable with the position.
Finish the installation by applying firm, even pressure (with a wipe or soft towel), then remove the clear protective layer, followed by the foam. For 24 hours, keep away from water and extreme temperatures.
Specifications
Fit for: Tesla Model X 3 X Y.
Color: Red, Glossy Black, Matt Black, Silver.
Size: 0.8 x 7.1 inches (20 x 180 mm).
Material: ABS.
Placement: Back Trunk.